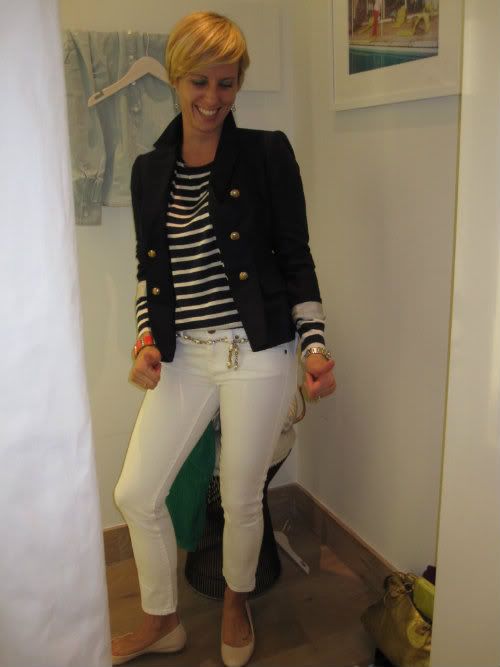 One of the biggest challenges I have with new clients is getting them to accept where their body is today. It's not uncommon for people to live in the past or the future while sabotaging their present image in the process. You may be holding on to clothes in your closet that haven't fit in years or refuse to invest in new clothes that would make the body you have now look great because you're waiting to drop those last few pounds, lose that belly pooch or tone up that backside. These goals are great, but putting off looking your best in the present while waiting for these goals to be realized is a huge mistake.
As a personal stylist it's my job to conceal body flaws and create the illusion of a more balanced figure. Who wouldn't want this while in the process of attaining the body they feel they should have? Not only will you look better in the process, but now that you're feeling so much better about yourself you'll naturally feel more motivated to make those changes.
One of the biggest enjoyments of my job is helping clients learn to accept where their body is in the present and watching the expressions on their faces when they see how great they can look right now.
If you want help rejuvenating your style get in touch here.