I had broiled grapefruit for the first time at a cozy bed & breakfast while on vacation in Eugene, Oregon a few years ago. It was so juicy, fresh and delicious I've been making it ever since. I like to make this when I have friends or family over for breakfast or brunch.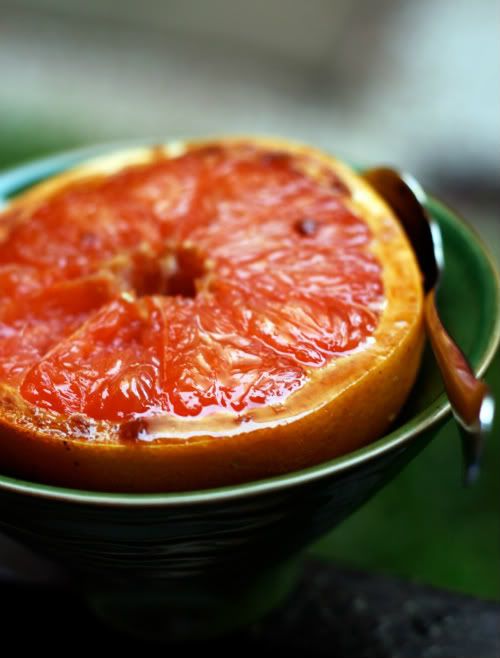 Ingredients
1 grapefruit, halved crosswise

2 teaspoons agave nectar, honey or maple syrup

1/4 to 1/2 teaspoon cinnamon

dash of nutmeg (optional)
Preheat Broiler.
Using a paring knife loosen grapefruit segments along edge of rind, making sure not to poke through.
Next, loosen segments from each other. Spread 1 teaspoon of sweetener of choice over each half and sprinkle with cinnamon and nutmeg.
Place grapefruit halves on baking sheet cut side up and broil approx. 3 minutes and serve.